WARDJet now offers a new way to increase the capabilities of your waterjet with the option for a 36" Z. This option raises the waterjet gantry by 3 feet, which allows operators the ability to cut much larger parts on the waterjet system. The 36 inch Z option is available on the Z-Series, R-Series, and previously installed machines. By retrofitting a 36 inch Z-Carriage onto your existing machine, you will be able to cut a greater variety of parts.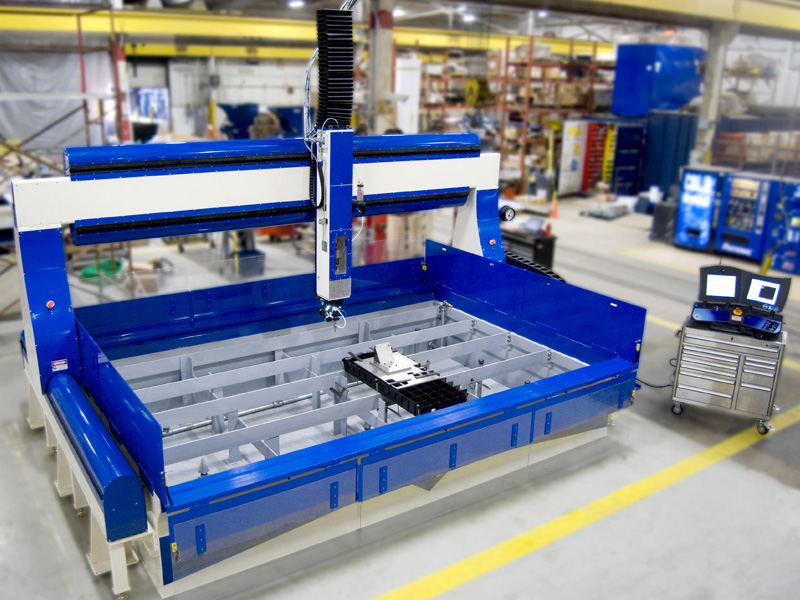 Another benefit to adding a 36" Z is increased flexibility with a 5-axis cutting head. When installed on a waterjet with 36 inch gantry, the 5-axis cutting head is mounted on the bottom of the Z-Carriage instead of the front. As a result, you are able to cut the entire 36" down the side of an object without having to stop because the Z-Carriage is in the way.
For more information about waterjet cutting systems with extended Z axis travel, visit our
36" Z Travel page
.
Labels: backwards compatible, extended z axis, get more out of your waterjet, increase waterjet capabilities, increase z travel, retrofit, water jet, waterjet, waterjet cutting system, waterjet cutting systems
posted by Unknown at 9:30 AM