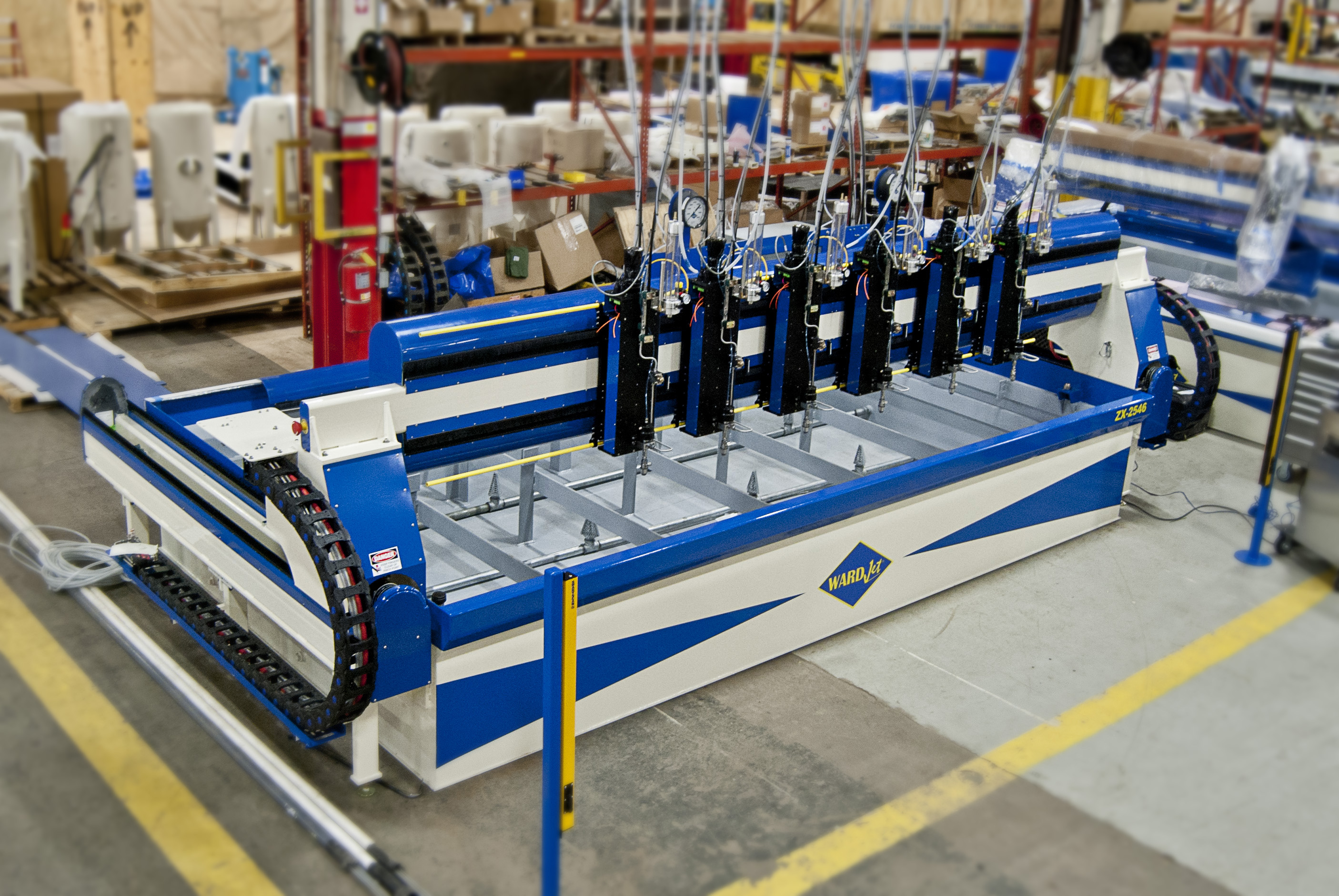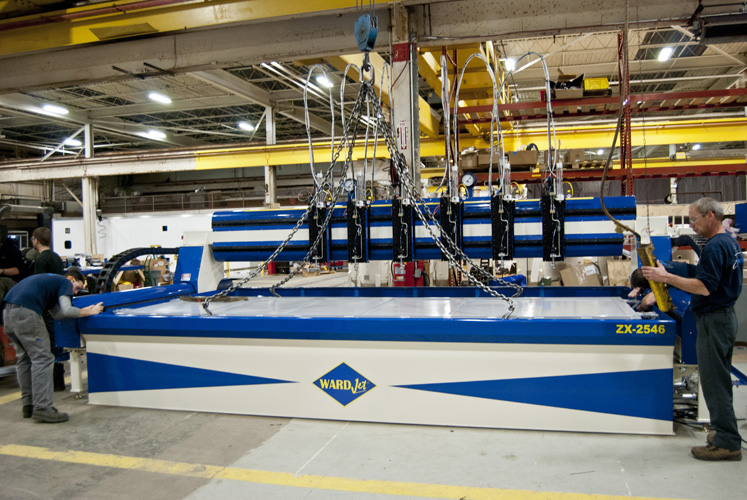 As we mentioned in our earlier post, you never know what kind of machine will be leaving our shop from one week to the next. One of the custom machines that went out that week was our standard ZX-2546 with customized external loading platforms.
This 6 head, 2.5 meter by 4.6 meter waterjet has three external loading platforms for the loading of materials and offloading of parts for increased efficiency. While one table is loaded on the waterjet and cutting, the second table's parts can be unloaded, and the third table can have material loaded onto it. The tables have custom mounting brackets for rigidity and baffles at the bottom to distribute pressure evenly. This design minimizes vibration which ensures the parts have a smooth edge and tolerances are maintained.
This machine illustrates how, with a few simple changes to WARDJet's modular designs, you are able to create a completely custom production solution that retains the flexibility of our standard models. If you have an application that can't be handled by one of our many standard machines, give us a call and see what we can design to meet your unique needs.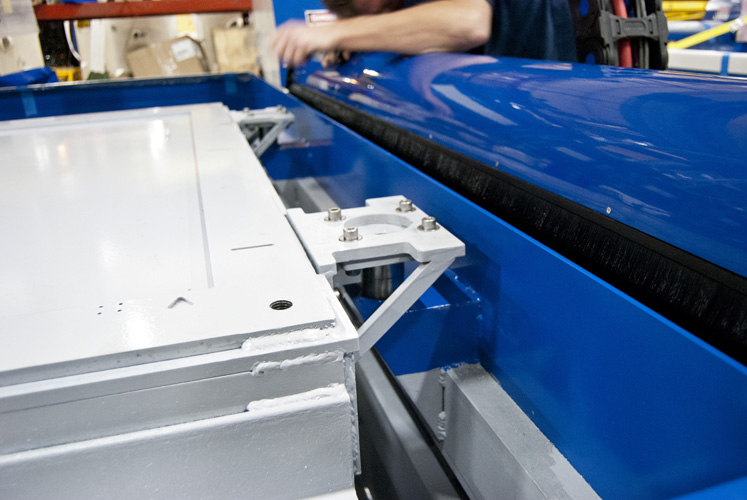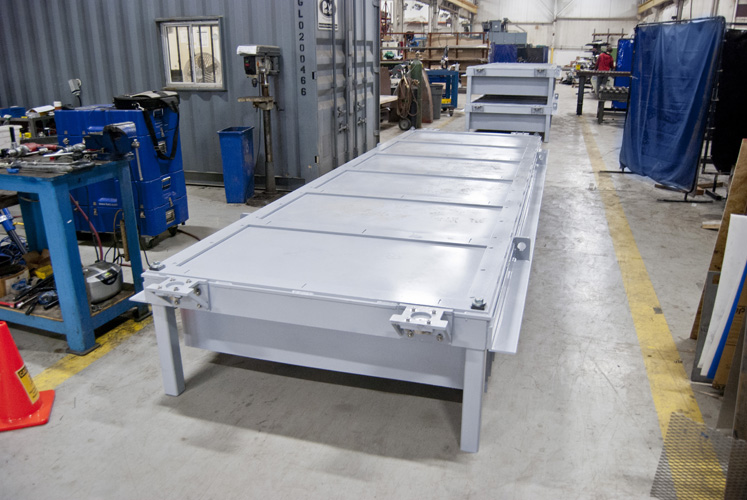 Visit the Custom page for more photos, videos, and information on custom systems.
Labels: custom, custom waterjet, external loading platforms, modular design, photos, video, water jet, waterjet, ZX-2546
posted by Unknown at 12:02 PM