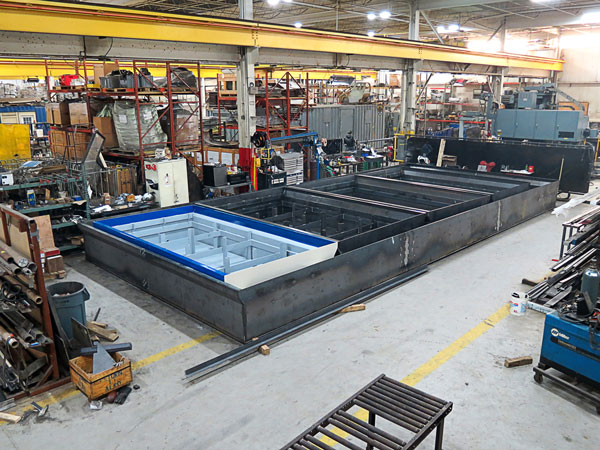 Just when you think we've hit the limit for our tank sizes, we push the limits even further. This latest tank is for an RRX-4016 waterjet that features a 40' x 16' (12 m x 4.8 m) cutting envelope and a rail driven Y-axis. Keep checking back for more details on this incredible machine as it's being built.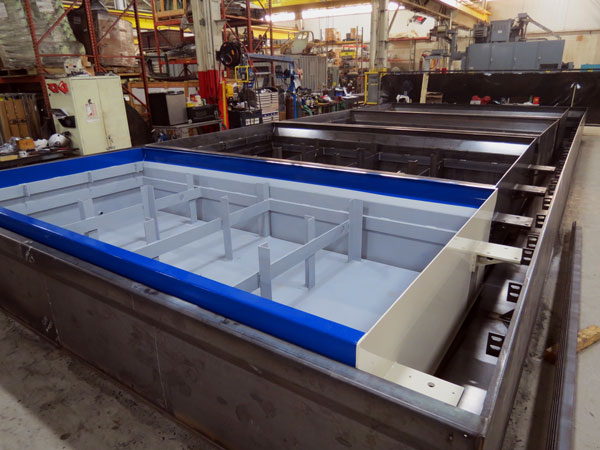 To illustrate just how large this tank is, we compared its size to our standard Z-Series tank's size. We fit 4 of our standard tanks inside - with room to spare! Don't believe us? Watch the video.
At WARDJet, we love a challenge. When others say, "That can't be done," we like to ask, "How can we make it work?" Do you have a unique application or are your needs not met by current machines on the market? Give WARDJet a call. We'd love to make your dream a reality.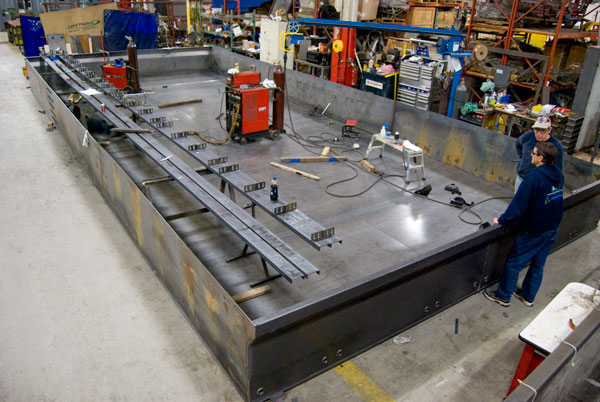 Labels: custom waterjet, large format waterjet, photos, R-Series, video, water jet, waterjet
posted by Unknown at 11:24 AM