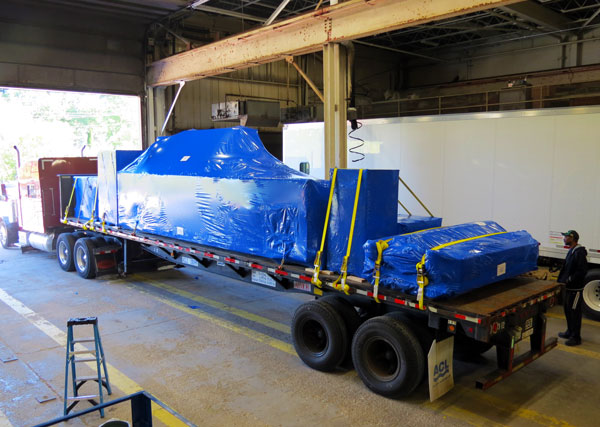 The final shipment for the GCM Waterjet is on it's way for install. After wrapping all of the GCM components in heavy duty plastic to protect it while in transit, the gantry and z-carriages were loaded for their journey to the UK. When you next see the GCM, all of the separately shipped components will be assembled.
Keep checking the blog and the
GCM Progress Page
for installation updates on the GCM Series Waterjet and to see this impressive machine in action.
Watch the GCM in action »
Labels: cnc milling, cnc waterjet, composite milling, G-Series, GCM, Made in the USA, manufacturing solutions, university of sheffield, waterjet video, waterjets
posted by Unknown at 11:29 AM