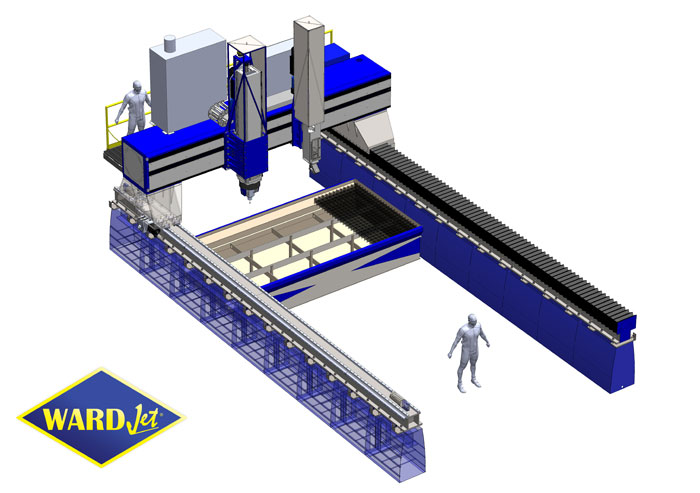 Our newest waterjet, the GCM, is currently in production.This waterjet is our largest yet, featuring both an Infini Winder 5-axis head and a 5-axis 24,000 RPM milling head for composite milling. Like our previous G-Series waterjets, the GCM has 5 feet of z-axis travel and is able to cut over the water table or over a part on the ground or a fixture. The versatility this machine provides in terms of cutting and milling of composites is amazing.
WARDJet is tracking and documenting the build process from design to installation. You can view photos and videos of the progress of the build by visiting our
GCM Progress page
. Below, Richard Ward talks a bit about the custom designed side support system that was needed to support the GCM on a suspended slab floor. Keep checking back to the blog and the
GCM Progress page
for more updates and information!
Labels: 5 axis, 5-axis cnc machining, 5-axis waterjet, custom manufacturing, custom systems, custom waterjet, G-Series, water jet cutting
posted by Unknown at 10:04 AM