Everything is coming together on the GCM Waterjet! The side supports, risers and tank have shipped. Many parts have already been fabricated, machined and painted. The only thing left to do is put all of the parts together.
One of the major components to mount are the Z-Carriages onto the over sized crossbeam. When mounting a Z-carriage this large, normal sized motors just won't do. The Z-carriages are being mounted to machined plates that will house the motor and gearbox that controls the rack and pinion movement of the carriages on the Y-Axis. In the photos, you can see the progression of the mounting of the plate, adding the gearbox and protective cover, to the mounting of the motor and the pinion interlocking into the rack.
Keep checking back to see the z-carriages being mounted onto the crossbeam as we get closer and closer to shipping this amazing machine and getting it running at the
AMRC in Sheffield.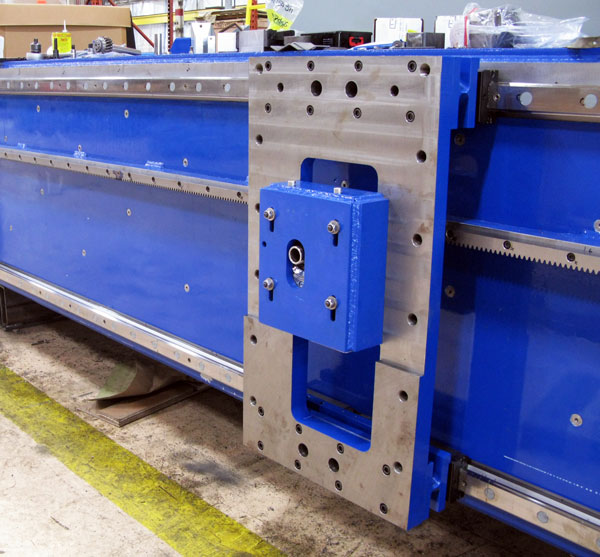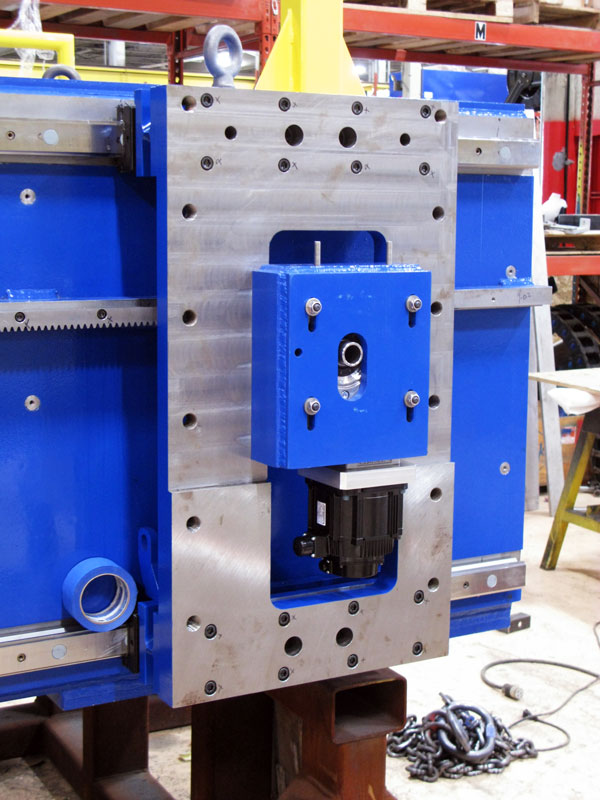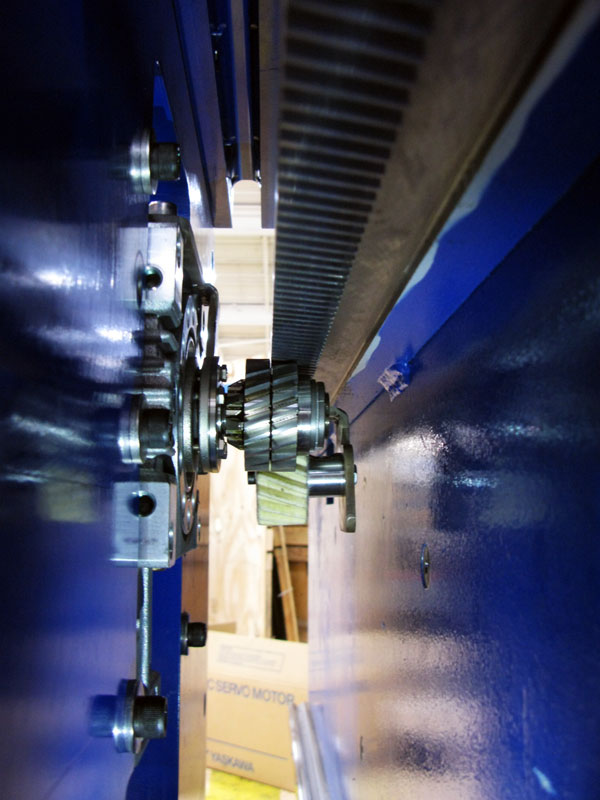 To see constantly updated photos and videos of the GCM, please visit the
GCM Progress Page
on our website.
Labels: 5 axis waterjet, 5-axis waterjet, amrc, cnc milling, composite milling, custom manufacturing, GCM, independently moving cutting heads, Infini Winder, university of sheffield
posted by Unknown at 2:09 PM