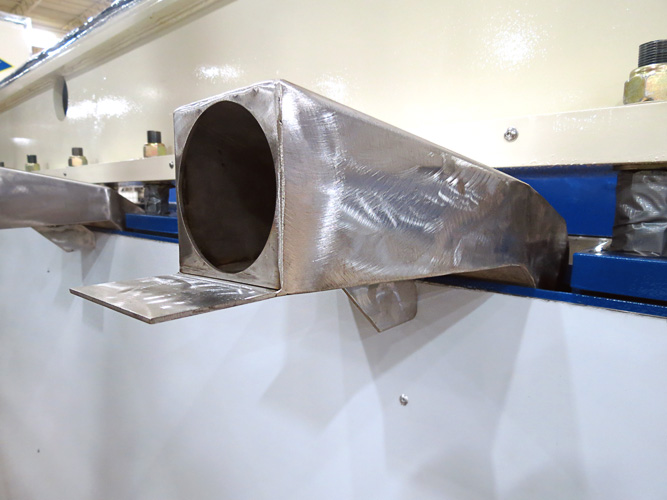 When designing a machine like the GCM, you often find that certain tools are required that might not even exist yet. Here you can see one such tool. The innovative design of the side supports of the GCM Waterjet, allow for easy international shipping and installation. Once these supports are on site, the forms will be filled with cement in order to add the needed support for movement of the larger gantry. As the forms already have the needed reinforcement inside(I-beam and latticed framework), filling these with cement would have the potential to be a messy undertaking. To avoid this, custom spouts were designed to funnel the cement in the right way to fill the forms most efficiently.
This is just one example of how WARDJet is thinking ahead in the design process to make shipping, operation, and maintenance of your waterjet as simple as possible. Keep checking the blog and the
GCM Progress Page
for more updates on the GCM Series Waterjet.
Labels: custom engineering, custom fabrication, custom manufacturing, custom systems, custom waterjet, G-Series, GCM
posted by Unknown at 2:35 PM