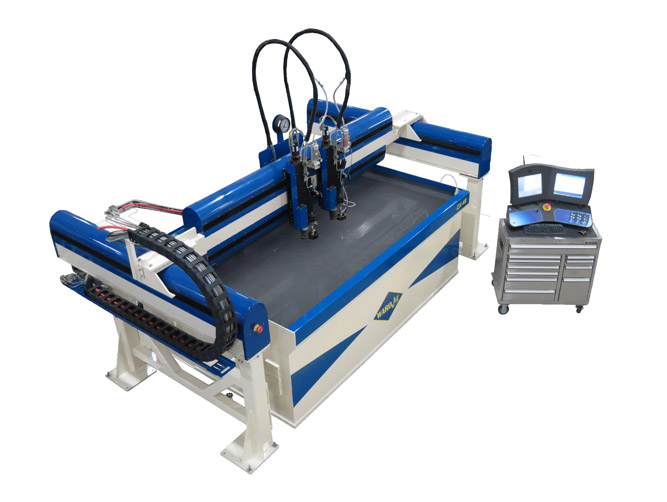 This ZX-48 is designed to cut a 10" thick part fully submerged under water. This is made easy by the ability to automatically raise and lower the water level 12" with a pneumatic baffle. This machine includes a custom fixture for a specific material and part program. Because of long cut times the thickness of the tank floor was increased to eliminate the chance of cutting through the bottom. The Z-48 can also be purchased as a standard machine with a standard tank height.
For more information on this, or other custom waterjet systems, visit our
Custom Waterjets Page
. Contact us today to see if WARDJet can help with your cutting needs!
Labels: custom engineering, custom fabrication, custom manufacturing, custom systems, water jet cutting, water jet cutting machines, waterjet manufacturer, X-Classic
posted by Unknown at 2:05 PM