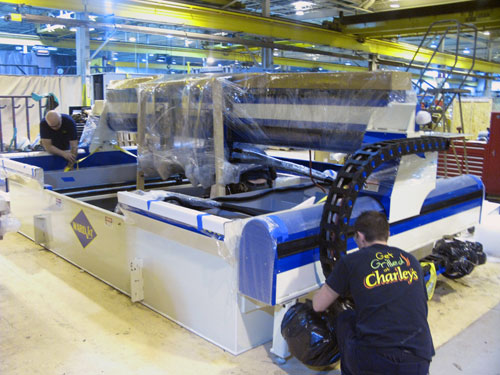 We've just shipped our custom ZX-813 with an
attached printer head and shuttle table for quick loading.
Everyone is busy preparing our most recent machine for shipping.
This newest custom Waterjet Cutting Machine from WARDJet features a head mounted printer for printing part numbers or information on your desired material. This machine also features dual shuttle tables. While one table is being cut on, you can load the second table, giving you almost no down time between cuts. Monday we'll show you the shuttle tables in action. Contact us today to see if a custom machine like this might fit your needs, or tell us what your needs are and we can design something to fit you perfectly!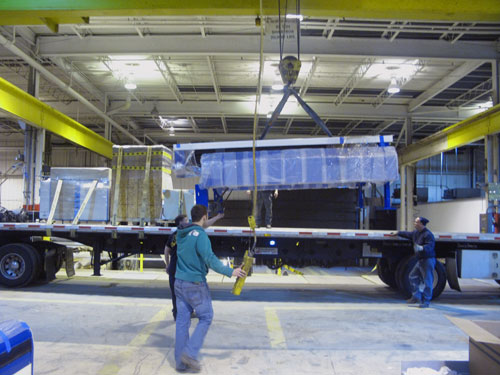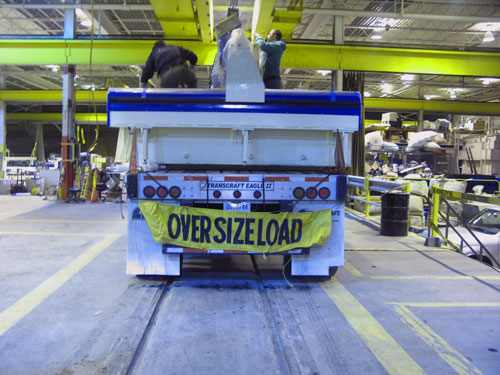 Labels: custom fabrication, custom manufacturing, custom waterjet, shuttle tables, water jet cutting machines, water jet machine
posted by Unknown at 2:41 PM